Clients Share Experiences With Hold Messages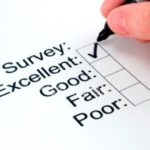 GO On Hold audio productions help large and small businesses improve their company image by increasing awareness of products and services, reducing caller hang-ups and promoting special offers.

The following testimonials reveal that GO On Hold customers are pleased with how their hold messages and music programs have benefitted their business.

Hearing Aid provider eliminates silence on hold
"We are very happy with the recording. Thank you!"
Beverly Lew, Sound Advice – Burbank, CA
Dental Office fills the void with custom hold messages and music
"I'm very happy with your service. Very professional and fast. I will be sure to recommend you to anyone in need of your services. Thanks again."
Sonny Sekhon, Growing Smiles Of Voorhees – Voorhees, NJ
On hold adapter allows New Jersey Dentist to provide music on hold
"Rich has been very patient in assisting me in every step of the way. My boss is very happy with the greetings and music put together. We will definitely recommend GO on Hold!! Many many thanks :)"
Maida Estoque, Dentistry With A Smile – Livingston, NJ
Poor service from a competitior leads Texas Bank to GO On Hold
"Amazing and FAST service. Quality is over the top. Go On Hold exceeded my expectations. We will definately be turning to them on a regular basis!"
Melea Gault, The Napoleon State Bank – Napoleon, IN
On hold messages for veterinary hospital; Static-filled radio replaced with high-quality custom on hold recording
"It was a pleasure dealing with Rich. Made entire process easy. In today's world,it is refreshing to have the customer service that so often is lacking."
Dr.Steven Dratch, Bay Shore Animal Hospital – Bay Shore, NY
Thank you for choosing GO On Hold. We appreciate your business.