VoIP Phone Systems
Just Because You Are A Small Business
Doesn't Mean You Have To Sound Like One

GO On Hold has used a VoIP Phone System since July, 2009. Our virtual office system consists of 4 local lines, a toll-free number, a toll-free fax number, unlimited incoming and outgoing minutes, plus all the fancy features we really wanted, including automated attendant, music on hold functionality and call queuing… all for about $100 per month. With the local phone company, we paid that much for just 2 phone lines, everything else was extra! Perception is no longer reality with this service. Now, any business can sound like a corporate giant.
How Does a Virtual Phone System Work?
VoIP Phone Systems or a Virtual PBX is a Voice Over Internet Protocol phone service that unites all of your business phones (regardless of location) as one complete system. It eliminates the need for complex hardware, lengthy installation and technical expertise, making your business communication easy, affordable and accessible from wherever you need to be.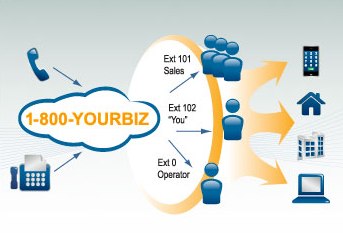 With VoIP Phone Systems, a call placed to your toll-free phone number or local business number is sent to your automated attendant, which answers with a greeting you have selected or recorded and then routes the call based on how you have configured your auto-attendant. Most virtual phone systems can also receive faxes by automatically detecting if the incoming call is from a person or a fax machine.
With a traditional landline based phone system, each extension would be assigned to a desk phone somewhere in the office where the phone system is installed. With VoIP Phone Systems, you can assign that extension to any phone number, anywhere in the world. You can also assign an extension to multiple phone numbers that will ring until answered, and if unanswered, will return to the voicemail box of your choice. Many systems also allow voice mails to be converted to emails so that you can easily manage all of your communications from one location.
VoIP Phone Systems allow small businesses to have employees or offices anywhere in the world… all easily reachable by your customers and clients through a single phone system.  You can also transfer calls between extensions anywhere in the world. Try that with a traditional PBX phone system.
It's easy to set-up your business with a virtual phone system. The following video from RingCentral provides an overview of VoIP Phone Systems.

VoIP Phone System Features
| | |
| --- | --- |
| | Cost-Effective: No hardware to purchase or maintain. |
| | Professional: Present a polished image. |
| | Unified: One number to reach all locations and staff. |
| | Efficient: Automated attendant and call forwarding. |
| | Convenient: Check voicemail by web, email or phone. |
| | Fax: Receive and send faxes online. |
| | Solutions: Toll-free and local numbers. |
| | Simple & Easy: Sign-up online and begin using in minutes. |
| | Affordable: From $1 to $5 Day and much lower taxes! |

When you select a VoIP business phone system plan, you receive a toll-free or local number, automated attendant with multiple extensions, web access to voicemail, call scheduling options, call forwarding and more.

Toll-Free Number – You may want to transfer an existing 800 number or acquire a vanity toll-free or local number. With some plans, this may mean an extra one time charge.

Automated Attendant – An auto-attendant is a 24/7 web receptionist that greets callers and connects them to the proper person or extension. The auto-attendant feature may also include advanced greeting options such as a dial-by-name directory, after-hours messages, quick connect keys, and call transfer. When you acquire a VoIP business phone system, you will want to decide which components of the auto-attendant feature you require and make sure they are included in the service you choose.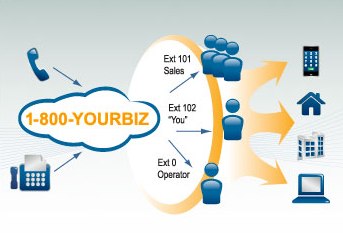 Voicemail – Another advantage of a VoIP business phone system is you can check and manage voicemail messages online just like emails.  You can review voicemails from all of your phones in one place on the web or have them emailed to you… you can even have them sent to your mobile phone via text. Most VoIP business phone system plans allow customized greetings, including professionally recorded greetings from GO On Hold.  You can also record your company and personal greetings yourself from your computer or by phone or choose from a variety of pre-recorded default greetings.

Extensions – For some businesses, extensions are the main reason for acquiring a VoIP business phone system. Dedicating an extension to each employee or department will make your company appear larger to the public and streamline business communications. This feature allows employees to be located in the same office or anywhere in the world. Extensions can be individually configured with call forwarding, voicemail, and message preferences or they can be set-up as information extensions that feature operating hours, sales promotions or key upcoming events.  Information extensions can be directed to callers anytime, including weekends and off-hours when no one is available to take calls.

Find Me – This feature ensures you never miss a call and allows you to customize your preferences to route callers to one phone number or multiple numbers, including your mobile, office, and home. You can also select from different rules that have your call forwarding ring all numbers at the same time or in sequential order. For example, you can set-up your VoIP business phone system to connect callers to your office first, then your cell phone, followed by your home number. If you are not available at any of your numbers, the system then connects the customer to your voicemail.

Fax – Most VoIP business phone system providers allow you to receive faxes on your main voice number, any extension, or with a dedicated number.  Faxes are received and converted to PDF files.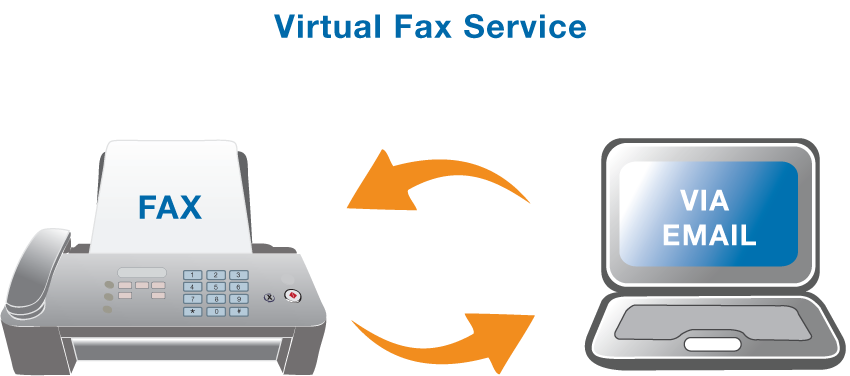 With a VoIP business phone system, other available features include: call scheduling, call transfer and caller ID screening. Some providers also offer extra functionality such as call announce and call blocking.

Why You Need a VoIP Phone System

It is important for every small business or home office to professionally manage incoming phone calls and ensure that no important calls are missed. Of course, you know that you can't have your business calls routed to your home phone or cell phone since you would not be able to tell the difference between a personal and business call. Worse though, is what if your 6 year old answers the phone and it is an important business call?  Yikes!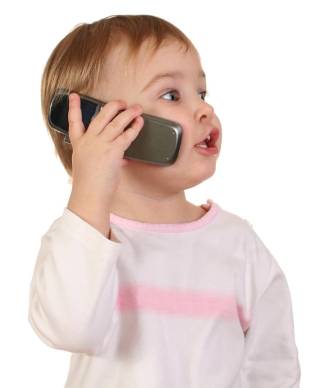 "Daddy's in the bathroom"

We all know the importance of having a second business line for your small business or home office, but did you know you can do it with a VoIP Phone System without adding an expensive new landline? A virtual business line means the phone never rings in your house unless you route it to do so.

The best part is you can set it so you know it is a routed call from your business line, allowing you to choose whether or not to answer the call. Most likely, you are not going to answer a business call when you are at your daughter's soccer game and with a VoIP Phone System, you can see the call, choose not to answer it and let it go to your virtual phone system voice mail… not your personal voice mail.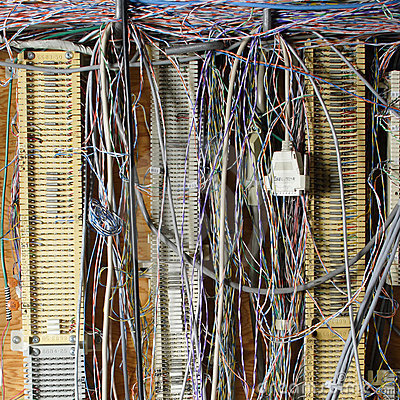 Traditional Phone System

A VoIP Phone System offers a variety of plans for an affordable monthly fee. There is little to no equipment to purchase or setup fees and it works with your existing phones. You also get a free toll-free number to use or you can transfer your existing number. Virtual phone systems are a great solution for a home office or small to medium-sized business with 20 or less employees. Different plans are available with prices based on the number of extensions and the features included. It is important to compare different systems so you find the best provider to suit your business needs.