On Hold Messages Keep Callers Engaged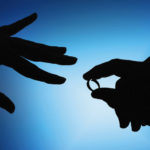 On Hold Messages serve an important purpose for any business receiving calls from clients and prospects who must be put on hold for various reasons. Normally, most companies return to those callers on hold in one minute or less, but that hold time is still a moment where the captive attention of those inquiring with your business is at it's peak.

On Hold Messages are radio ad-like spots that center on promotion of your company's products and services at the 'point of opportunity,' when customers may be only moments away from making a purchase decision and most likely, more receptive to affirmative and informative marketing messages delivered to them during their phone hold time.

On Hold Messages Focus Your Customers
On Hold Messages not only provide information to customers, they keep them focused on your business. Other audio, such as a radio on hold, or no audio at all, are a distraction for people waiting on hold and a lost opportunity.

For callers waiting in silence, only a few seconds on hold can seem like an eternity. By providing information through on hold messages, your company can improve the overall interaction experience for customers and prospects.

Conveying to callers that your business will take care of them starts with the first phone call. For many companies though, time on hold with the radio or dead air, strays from that idea and sends the exact opposite message.

With on hold messages, you will focus and enhance your business with a customer service tool that communicates to new or prospective clients, conciously and subconciously, how you prioritize customer service, along with the products and solutions you offer.

On Hold Messages Enhance Your Brand
Remember that marketing isn't just about selling products or services, it's about creating a memorable, positive experience for people, so they think of your business first the next time they need what you provide.

On Hold Messages help to portray the brand image you envision for your company, while delivering more value to your customers.