Quality On Hold Communications Crucial To Business Customer Service Efforts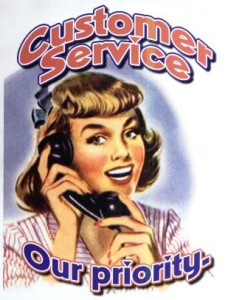 When your customers or prospects call your business and you need to put them on hold, do you leave them hanging in silence or listening to a poorly-tuned radio station? Certainly, you would rather have them experience on hold communications that include promotional and informative messages about your business set to pleasant background music.

Your on hold script content possibilities are endless… from letting callers know they are still connected and you will be with them as soon as possible, to answering commonly asked questions and promoting newly added products and services.

You may think your clients and prospects do not care for or even notice your on hold communications. In fact, if asked directly, most people would tell you they have a negative perception of music on hold, but this is a general perception and the reality is they are listening. And the more interested they are in your offerings to help them solve an immediate need, the more likely they are to listen to your messages on hold.

On Hold Communications are important to presenting a polished image. In addition, callers to your company are a captive audience, for when they inquire about your product or service, they are already interested and their mind is open to any message you send because they are looking for your product or service to fill a need or solve a problem.

A professionally produced phone on hold message program can make the time on hold seem shorter, which helps your business avoid having callers form a negative impression of your company. Nobody likes to be put on hold, but it is much worse when there is nothing to listen to or the audio quality from a static-filled radio distracts even the most rabid fans of your buiness.

Don't underestimate the value of your On Hold Communications. It is a crucial part of your customer service efforts and adds value to your business with information and sales messages about your offerings that help you control what your callers hear and enhance your company's image.